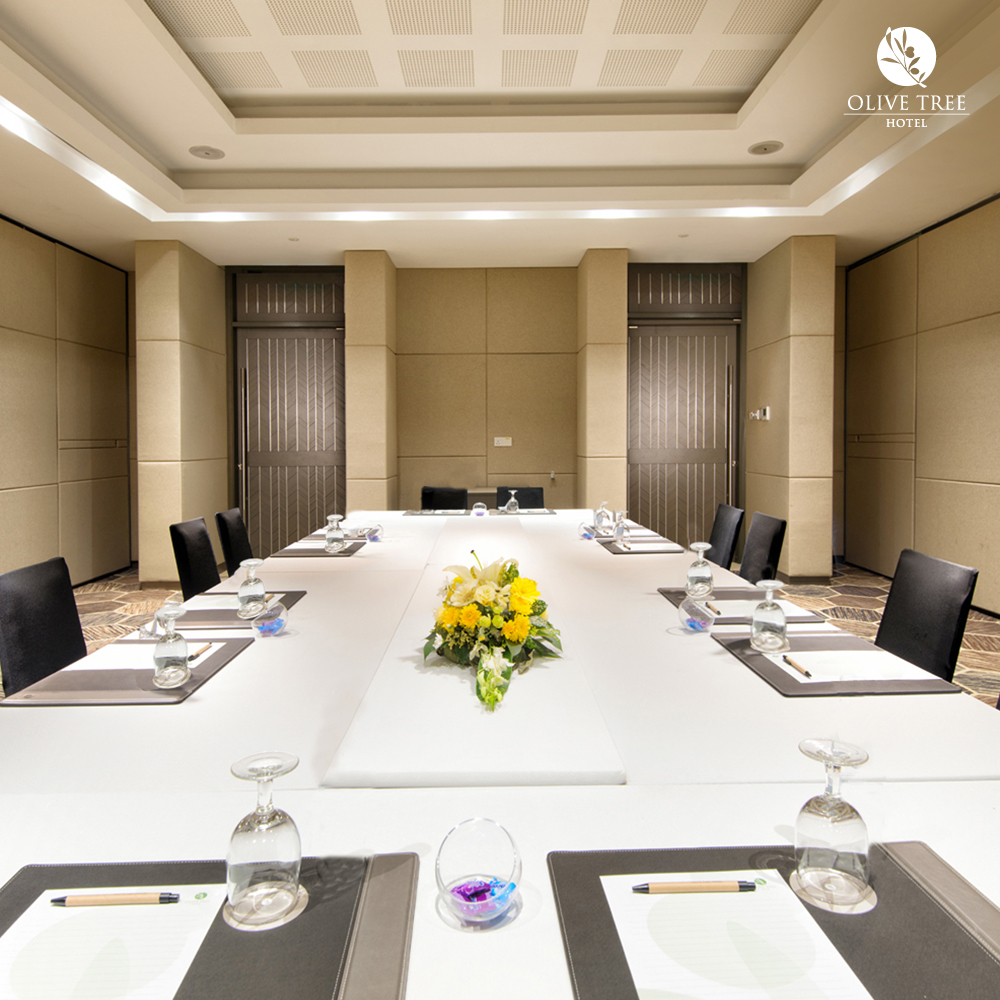 Deluxe Meeting Package
MEETING PACKAGE DELUXE
FULL DAY MYR 125.00+ per person per day
HALF DAY MYR 110.00+ per person per day
Please let us know the date of your event. Date is subject to availability.

INCLUDES:
• With tea breaks with a selection of 4 snacks, coffee and tea.
• Complimentary five (5) passes to the fitness center (gym, swimming pool & shower).
• Usage of one (1) function room based on confirmed number of participants.
• One (1) registration table.
• Writing materials, drinking water, flip chart with markers and sweets.
• Wi-Fi Internet access throughout the hotel.
• Lunch at Sukkah Coffee House.
• Standard PA system.
• Rostrum and one (1) unit of wired microphone.
• LCD projector with screen.
• One (1) wired internet connection for a single user.
• DVD or CD player upon request (subject to availability).
Terms & conditions apply:
• Applicable for booking with a minimum of 15 persons.
• Half day package includes one (1) tea break with one (1) lunch.
• Full day package includes two (2) tea breaks with one (1) lunch.
• All prices are subject to 10% surcharge on public holidays.
• All rates are in Ringgit Malaysia (MYR) and are subject to 6% Service Tax.
• All rates quoted are subject to change without prior notice.
• Rates quoted are valid until 30 April 2020.
---